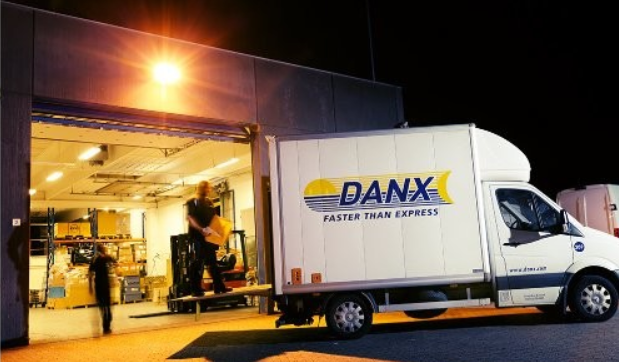 Significantly improved business control and more than 15% reduction in operational costs in DANX A/S, Denmark.
DANX is the leading in-night logistics provider in Scandinavia with our own distribution network in all four Nordic countries. Our core business is that of delivering spare parts for production, repair and service with a 99+% on-time performance.
DANX has been growing at rates above 25% per year in the latest 5 years.
We say: "Technicians should be doing repairs and service; NOT wait for spare parts."
Originally we were on the outlook for a solution to better control our rapidly expanding business. We looked at a number of different solutions, but once we had seen and understood AlgoPlanner's live view with its ever repeating calculations, the choice was actually easy – Our business needs constant re-calculation. Although we were sceptical about the big savings promised, we stuck with our first impression.
As it turned out, AlgoPlanner has indeed given us significant savings in time and mileage. We can see an even bigger potential on the good side of 15% - as we re-arrange ourselves with even better routines.
The AlgoPlanner team has shown outstanding understanding of our operation, and we would not want to run our business without it anymore.
Søren Gønge, Founder and CEO DANX A/S